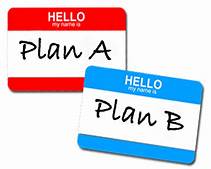 Should I get Medicare part A and B
Why Medicare Part A And B Is Important To Have
Medicare part A and B is very important when applying. Most people only apply for part A and fail to realize they should get part B as well. Even though you might feel you don't need it is best to get it anyways. That is why having a local agent is very important. Here at The Ron Evans Agency in Thomasville, Georgia we make sure to help every client understand and get on the right track! Did you know that if you don't get part B now they will penalize you in the future finically when you do apply. No one should have to pay out of pocket more than they can afford for a common mistake.
Your Local Agent Helps
Having a local agents makes the world of a difference. Local agents put you on the perfect health plan that will suit you the best. Also they are very helpful by answering all questions. Here at The Ron Evans Agency we make sure all clients are aware of what steps need to be made while applying for Medicare. If you are ever unsure and need a agent we will be glad to assist. Health insurance can be very tricky to most and that's why dedicate our time to you to insure you that you will be well taken care of!
Local Agents To Help With Medicare
Finally, if you have further questions just give us a call and we will be more than happy to explain Medicare Health Insurance. To reach us you could give us a call at (855)500-1272 or you can find us on Facebook! Keep in mind the importance of your health and we hope to make an influence on your decisions. We care for all clients and want the best for all of you. Thanks for reading along with us and gathering the importance of health insurance.
Click here to speak with a LOCAL AGENT for more information or to get a brochure with no obligation