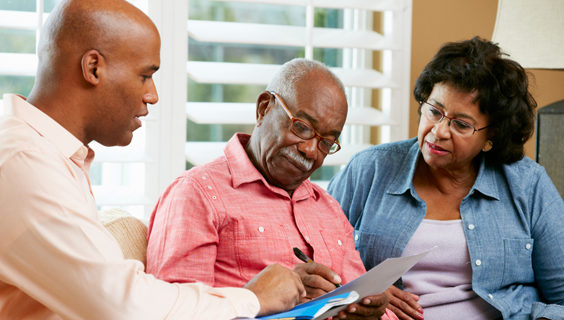 health insurance advice from local agents
Health Insurance Advise From your Local Agent
Do you need advice on health insurance? If so here at The Ron Evans Agency we would love to help. If you read our blogs you might have seen where a local agent can be very beneficial. However, this is in fact another benefit that is included! Our Agents take the time to make sure you get the best health insurance possible. We Make sure to educate all of our clients and we are always a phone call away to help with all your questions and concerns. The best advice around is to go to someone you trust. With that being said its hard to trust telemarketers to know what is going on in your community and that's why we have a local agent to recommend with the best advice for health insurance.
Local Agents
Here at The Ron Evans Agency we show you what to look for and what's important. Something that is very important to us is that we try to fit your budget as in your monthly premium, deductible, and max-out-of-pocket. We know it can be pricy that's why we always have more than one plan available to compare and show the difference to make sure it benefits you the most. We try to provide the best and most honest service here in Thomasville, Georgia for each and everyone of our clients.
Where To Find A Local Agent In Thomasville, Georgia
Finally, If you are Interested we are more than happy to help. We are located here in Thomasville, Georgia and waiting for your call! We have plenty of plans to offer that will benefit you the most. To reach us you could give us a call at (855)500-1272 or you can find us on Facebook!
Click here to speak with a LOCAL AGENT for more information or to get a brochure with no obligation